An inside look at civil lawsuits
Civil Litigation: Go Behind the Scenes of a Lawsuit
A young man on a construction site falls to his death. The family believes it is the fault of the construction company. The company says they are not at fault. Who is right? This is decided through Civil Litigation. In this course, you'll learn what it's like to be a lawyer. Look at the types of disputes, the laws that apply and the difference between civil and criminal cases. Learn to argue your case, using evidence and previous legal decisions. Conduct an interview with your client. Develop a research plan. Know when it's best to go to court or to settle.
If you're interested in the law, this course is for you.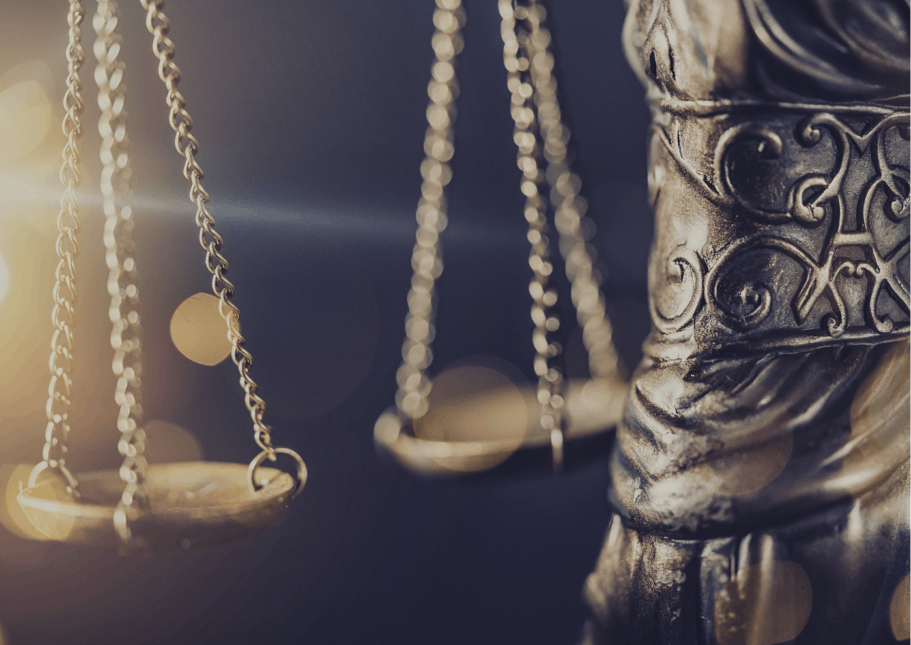 Discover the framework of our legal system, types of disputes and civil vs criminal law. Gain knowledge of our judicial system.
How Do You Pick a Lawyer?
Explore the ups and downs of finding the right attorney, the ethics lawyers follow and the social issues that can influence the outcome of a case.
How to Separate Fact From Fiction
Conduct a legal interview and learn to separate emotion from factual evidence. Determine which facts are legally relevant.
Get In-Depth Knowledge of the Legal Process
Follow the steps of a civil case — from information gathering (discovery) to evidence evaluation to questions of settlement and damages to the role of the judge. Understand how attorneys use past legal decisions ("precedent") to support their client's case.
Present a Hypothetical Wrongful Death Case
You play the attorney and argue the client's problem using the framework of law you are learning about.  As a law firm associate, you will be part of a team that represents your client.
Prepare for a Future in a Law-Related Career
Topics covered in this course offer a good background for a future career as a lawyer, judge, paralegal, law clerk, legal secretary, legal assistant, investigator, or court stenographer.
Skills You Will Gain From This Course
You will be able to discuss the differences between civil and criminal litigation (types of cases).
You will understand how lawyers gather evidence and present their arguments.
You will learn how to choose the right lawyer for a civil dispute.
You will acquire skills used in the legal and law-associated professions.
You will practice preparing written reports and oral presentations.
You will be able to assess if the field of law is right for you.
Apply Now for the Next Available Course
Civil Litigation: Go Behind the Scenes of a Lawsuit
June 25 - July 9
Length: 2 weeks
Cost: $995
Application Deadline: Sunday, June 18, 2023
Civil Litigation: Go Behind the Scenes of a Lawsuit
July 9 - July 23
Length: 2 weeks
Cost: $995
Application Deadline: Sunday, July 2, 2023
Civil Litigation: Go Behind the Scenes of a Lawsuit
July 23 - August 6
Length: 2 weeks
Cost: $995
Application Deadline: Sunday, July 16, 2023
All course options, whether 2 or 4 weeks, have the identical educational content, learning materials, and number of assignments. The difference in length of course is to allow flexibility for a student's busy schedule.
3 Learning Advantages Designed For You
Flexible Learning
100% online — works with your schedule
25-30 hours of total instruction and course work, including engaging multimedia, simulations, and curated assignments for which you will receive guidance and support
You'll learn through engaging videos. Tune in anytime that works for you.
Engage with fellow students from around the world
Mentoring
You'll receive guidance from a mentor who can support you and answer questions as you deepen your learning experience. You can expect:
Encouragement and direction on all assignments
Inspiration, motivation and confidence to help you succeed
Brainstorming on your topic to help you prepare for the final project
Final Project
The course culminates with a special project that allows you to: 
Prepare a memo outlining your client's case and recommend a strategy to achieve your client's goals
Demonstrate what you've learned in this course
Get feedback from mentors on your work
What Our Students Are Saying
"You should take this course to learn the basics of law. It is a helpful, easy to walk through program that teaches you important overviews and puts you to work on those newly worked skills. If you are interested in learning law, this is the perfect starter course that is very flexible for any schedule."
Ben, civil litigation student from NY
"This course really helped me learn about what lawyers do, and I think it would help a lot of students who are interested in a career in law."
John, civil litigation student from PA
Course Designed By
Rosalind Kabrhel, JD
Chair of the Legal Studies Program at Brandeis University
Professor Kabrhel began teaching at Brandeis University in 2008, when she was selected as a Joshua A. Guberman Teaching Fellow in the Legal Studies Program. Her courses are designed not only to inform and inspire, but to provide practical skills required for working in a legal environment or with legal materials. Professor Kabrhel has developed several courses inspired by her 20+ years as a litigator focused largely on discrimination and civil rights law as well as her prior experience working on Capitol Hill. As the head of the Capstone internship course in legal studies, Professor Kabrhel helps students put their skills into practice, preparing them for life after graduation.
Course Mentors
Haley
Undergraduate student at Brandeis University. Double majoring in American Studies and Film, Television, and Interactive Media with minors in Legal Studies, English, and Creative Writing.
Emily
Brandeis University graduate with a degree in Health: Science, Society, and Policy, and a minor in Legal Studies.
Summer
Undergraduate student at Brandeis University majoring in Politics and American Studies and minoring in Legal Studies. Currently serving as a Residential Community Adviser, a Legal Studies Undergraduate Departmental Representative, and a member of the Brandeis Women's Tennis Team.
How to Apply
It's easy. No transcripts or letters of recommendation are required. Our application will ask you to provide the following:
Basic contact information for you and your parent or guardian.
Why you wish to take this course. You can tell your story through writing, video, photos — any media you prefer.
NOTE: Please submit all application materials in English.
Begin the guided process. It should take only a few minutes of your time to answer the questions.
Apply Now
Admissions
Our application is easy. You can expect a prompt decision.
Apply Now
Frequently Asked Questions
How will you be graded? What are assignments like? How much time do you get to turn around a project? When do you find out if you're accepted?
Answers to Your Questions Here
Want to study on campus?
Brandeis University offers a variety of residential courses throughout the summer that allow Precollege students to engage in the rigors of academics at a world-class university, and join a vibrant community of people interested and engaged in some of the most pressing issues of our time.
Learn More About On Campus Study
Scholarships
We offer need-based scholarships in each cohort to students exhibiting high potential who need assistance affording the associated cost. If you would like to be considered for a scholarship but you:
The University reserves the right to modify the course as may become necessary.