Become a climate scientist and activist
Climate Change: Inside the Science and Advocacy
What if people could harness innovation and communities to improve the environment? In this course, you become a citizen scientist, equipped to do research and communicate your findings in a way that helps foster change. Learn climate change on a global scale and how this impacts your community. Discover your households' carbon footprint and what you can do to lessen its impact. Understand the history of the environmental movement, the Paris Agreement and America's role in climate science.
If you have a passion for the environment, science or political activism, this course is a must for you.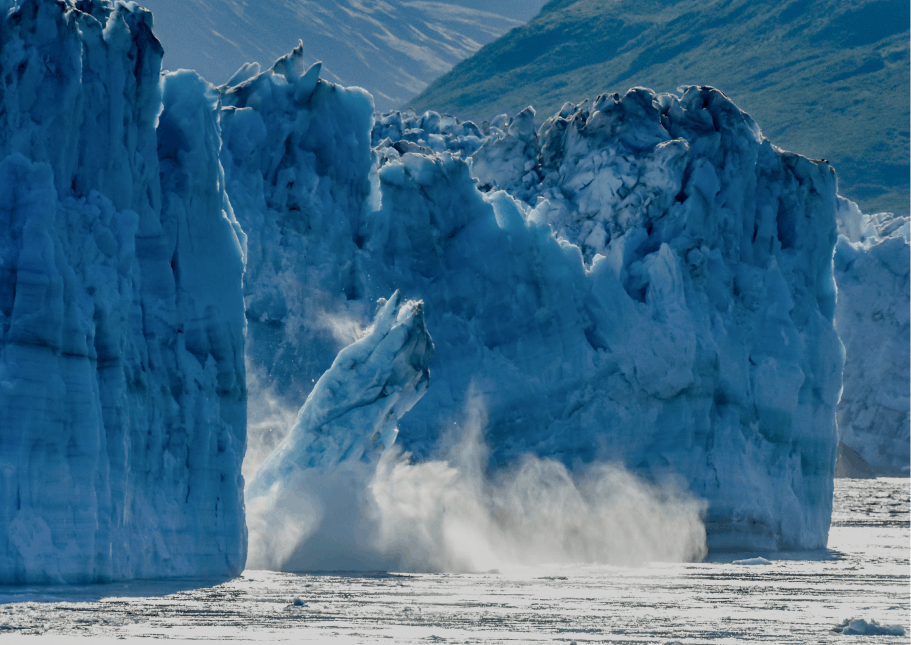 Program Dates
Multiple 2- and 4-week sessions.
Eligibility
For students ages 13+.
Learn the science behind your changing world and how you can help
First Learn the Science — Then Join the Cause
Review climate change's global impact, from severe weather to the effects on indigenous people who once lived in your area. Learn how activist groups address these issues.
Understand the Biology Behind Climate Change
Get smart on how climate change has evolved from past to present. Define the biology that makes climate science provable. Study the outcomes of carbon reduction measures.
Discover What Happens When Nature's Clock is Out of Sync
How do shorter winters affect the planet? Ask family adults what the weather was like when they were young. Explore how climate activists impact the movement.
Meet Your New Neighbors: Species on the Move
See how climate change drives species migration. Understand why community groups seek policy change to address these issues through legislation like the "Green New Deal".
How to Create a Compelling Green Message
Use the communication tools that promote change — social media, PR releases, storytelling on platforms like YouTube and the strategies and tactics that make an effective plan.
Prepare for a Future in Science or Advocacy
Topics covered offer orientation for potential careers in the sciences like climate or environmental engineering, or fields like community organization, education, environmental law or grant writing.
Skills You Will Gain From This Course
You will learn how to back up your point of view with the latest science
You will know the biological evidence that supports climate science
You will see how scientific theory applies to your local environment
You will acquire powerful communication skills with various media platforms
You will be able to determine if a future in the field is right for you
Apply Now for the Next Available Course
We currently have no available cohorts. Please check back for more cohort options in the coming months.
3 Learning Advantages Designed for You
Flexible Learning
100% asynchronous online, works with your schedule
20-25 hours of total instruction and course work, including engaging multimedia, simulations, and curated assignments for which you will receive guidance and support
Engage with fellow students from around the world
Mentoring
You'll receive guidance from a mentor who can support you and answer questions as you deepen your learning experience. You can expect: 
Encouragement and direction on all assignments
Inspiration, motivation and confidence to help you succeed
Brainstorming and ideation help as you prepare for your final project
Final Project
The course culminates with a special project that allows you to:
Demonstrate what you've learned in this course
Get feedback from your mentor on your work
Use video, audio, text, cartoon, social media to create your campaign
What Our Students Are Saying
"The pre-recorded videos were really engaging and definitely very informative. The course gives such a deep understanding of the climate change issues going on around the world right now. It allows you to use your imagination in a variety of ways, especially when completing the final project. It's definitely a great course and I would recommend it to anyone."
Vedant, climate change student from MA
"It is a fascinating course which helped me broaden my understanding about climate change and the significant impact climate activism has on reducing the worlds carbon footprint."
Aneesh, climate change student from CA
Course Designed By
Professor Colleen Hitchcock, Associate Professor of Ecology
Professor Hitchcock's academic interests are focused on the role of citizen science in ecological inquiry and conservation biology, specifically relating to studies of biodiversity, conservation, phenology and climate change. She focuses on the power of the public in scientific research and the application of community/citizen science research as a model for learning by students. Hitchcock teaches a wide variety of courses for science and environmental studies majors, as well as for students outside of the sciences.
Professor Sabine von Mering, Professor of German and Women's Gender and Sexuality Studies, and Director of the Center for German and European Studies
Professor von Mering is a core faculty member with the Environmental Studies Program, and Director of the Center for German and European Studies (CGES) at Brandeis. Her co-edited volumes include Right-Wing Radicalism Today: Perspectives from Europe and the US (2013), and International Green Politics (2002). She teaches Human/Nature: European Perspectives on Climate Change, and Your Brain on Carbon.  
Course Mentors
Chris
A recent Brandeis University graduate. He served as the State Policy Lead at Sunrise Boston during which time he lobbied for climate legislation at the Massachusetts Statehouse and gave presentations about climate policy and Massachusetts politics.
Cassie
Brandeis University graduate with a B.A. in Environmental Studies and Women's Gender and Sexuality Studies. Currently works for 350 Maine and Maine Climate Action NOW! as their Youth Engagement Coordinator. She also co-founded and facilitates Maine Youth for Climate Justice, a coalition of over 300 Maine youth activists fighting for bold climate action.
Admissions
The 2024 application period opens this winter. Check back later to apply.
Frequently Asked Questions
How will you be graded? What are assignments like? How much time do you get to turn around a project? When do you find out if you're accepted?
Answers to Your Questions Here
Want to study on campus?
Brandeis University offers a variety of residential courses throughout the summer that allow Precollege students to engage in the rigors of academics at a world-class university, and join a vibrant community of people interested and engaged in some of the most pressing issues of our time.
Learn More About On Campus Study
Scholarships
We offer need-based scholarships in each cohort to students exhibiting high potential who need assistance affording the associated cost. If you would like to be considered for a scholarship but you:
The University reserves the right to modify the course as may become necessary.