Learn the science of women's health
Women's Health: Biology and Wellness
How does the particular biology of women relate to their health? What diseases affect women more than men? How does the social standing of women impact their wellness and their access to treatment? You'll get a behind-the-scenes look at the genetics, anatomy and physiology of women, including hormones and reproductive health. We'll take an in-depth look into select diseases such as endometriosis and polycystic ovary syndrome (PCOS).
If you are interested in medicine or are considering a future in women's health, this course is for you.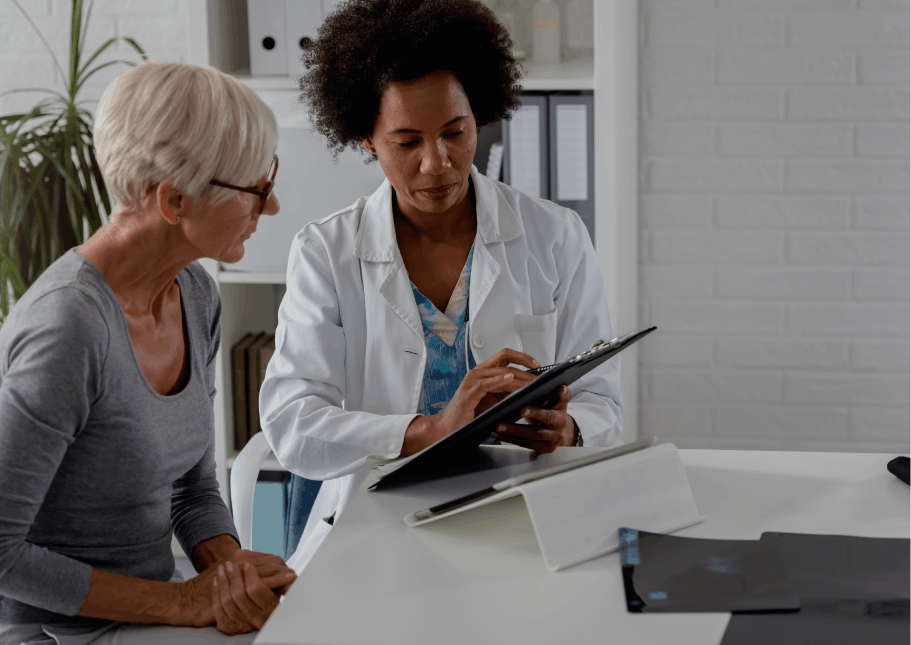 Understand the unique biology and social challenges that affect women's health
Explorer Women's Unique Anatomy
How do female organs work together to regulate the body? How does the reproductive system work? Learn about diseases such as endometriosis and review a case study about polycistronic ovaries (PCOS).
Learn the Role Hormones Play In Development
How are women's hormones different from men's? What's the biology of menstruation? What disorders are related to hormones and how are they managed?
Understand the Problems the Healthcare System Poses for Women
Dive into the U.S. Healthcare system and the particular challenges it poses for women. See how medicine, social issues and politics intersect with women's health.
Discover the Science Behind Reproduction
Fertilization. Contraception. Lactation. Know the physiological stages women experience from conception to birth. Learn the hormonal changes that occur with the pill and other means of birth control.
Prepare for a Future in Women's Health or Advocacy
Topics covered in this course offer a good background for potential careers such as physician, nurse, diagnostician, biologist, psychologist, women's health counselor, legislator, lawyer and social worker.
Final Project: Take a Stand on a Women's Health Issue
You will focus on a particular disease, present current policies affecting it, discuss problems that arise and propose a new approach. Make your case in a video or creative poster.
Skills You Will Gain From This Course
You will be able to discuss the complexities surrounding women's health in our society
You will comprehend the hormonal, reproductive and unique metabolic cycles of women
You will understand issues concerning diagnosis, treatment, vaccination and on-going care
You will know how to argue your case regarding women's health issues backed by science
You will be able to determine if a future in medicine or women's health is right for you
Apply Now for the Next Available Course
Women's Health: Biology and Wellness
June 25 - July 9
Length: 2 weeks
Cost: $995
Application Deadline: Sunday, June 18, 2023
Women's Health: Biology and Wellness
July 9 - July 23
Length: 2 weeks
Cost: $995
Application Deadline: Sunday, July 2, 2023
Women's Health: Biology and Wellness
July 23 - August 6
Length: 2 weeks
Cost: $995
Application Deadline: Sunday, July 16, 2023
All course options, whether 2 or 4 weeks, have the identical educational content, learning materials, and number of assignments. The difference in length of course is to allow flexibility for a student's busy schedule.
3 Learning Advantages Designed For You
Flexible Learning
100% online — works with your schedule
25-30 hours of total instruction and course work, including engaging multimedia, simulations, and curated assignments
You'll learn through engaging videos. Tune in anytime that works for you
Engage with fellow students from around the world
Mentoring
You'll receive guidance from a mentor who can support you and answer questions as you deepen your learning experience. You can expect:
Encouragement and direction on all assignments
Inspiration, motivation and confidence to help you succeed
Brainstorming on your topic to help you prepare for the final project
Final Project
The course culminates with a special project that allows you to: 
Design a poster presentation or infographic based on all you've learned throughout the course
Demonstrate what you've learned in this course
Get feedback from mentors on your work
Hear from Brandeis University
What Our Students Are Saying
"This is a great course for anyone who is interested in health! It covers disparities in health, anatomy, physiology, pregnancy, infertility, and a specific disease of your choice. It allows you to explore different aspects of women's health, as well as focus on one disease. If you are contemplating being a doctor or getting into the medical field after high school, this is a great course to take."
Renee, women's health student from MA
"This course was the best opportunity to learn about multiple diseases while also going in depth on how they affects intersectional communities. The program has inspired me to always lead my studies and future career with the goal of institutional change towards a more equitable healthcare system."
Veronica, women's health student from NY
Course Designed By
Professor Melissa Kosinski-Collins
PhD, Professor of Biology
Dr. Melissa Kosinski-Collins has been teaching in the Biology department for the last 13 years and won the Louis Dembitz Brandeis Prize for Excellence in Teaching.  Professor Kosinski-Collins has designed courses for introductory STEM and non-STEM undergraduates, advanced Biology undergraduates and master's level university students.  She is actively involved in the science education community, researching innovative pedagogy, retention methods, and inclusive strategies in the STEM classroom. 
Course Mentors
Abby
Undergraduate student at Brandeis University. Previously worked as a teaching assistant focused on neurodegenerative disorders and currently works as an EMT.
How to Apply
It's easy. No transcripts or letters of recommendation are required. Our application will ask you to provide the following:
Basic contact information for you and your parent or guardian.
Why you wish to take this course. You can tell your story through writing, video, photos — any media you prefer.
NOTE: Please submit all application materials in English.
Begin the guided process. It should take only a few minutes of your time to answer the questions.
Apply Now
Admissions
Our application is easy. You can expect a prompt decision.
Apply Now
Frequently Asked Questions
How will you be graded? What are assignments like? How much time do you get to turn around a project? When do you find out if you're accepted?
Answers to Your Questions Here
Want to study on campus?
Brandeis University offers a variety of residential courses throughout the summer that allow Precollege students to engage in the rigors of academics at a world-class university, and join a vibrant community of people interested and engaged in some of the most pressing issues of our time.
Learn More About On Campus Study
Scholarships
We offer need-based scholarships in each cohort to students exhibiting high potential who need assistance affording the associated cost. If you would like to be considered for a scholarship but you:
The University reserves the right to modify the course as may become necessary.